ACCOMMODATION
The accommodation for conference participants and accompanying persons is arranged between June 4 and June 7 in the Orea Resort Sklář in Harrachov, where the conference will be held. Each participant will order the accommodation individually using the email below in the contacts.
The registration number of the conference participant (EANxxx) must be stated in the email subject!


Accommodation is to be booked by each participant individually via email.

Contacts:
Web: www.resortsklar.cz
Phone: +420 481 560 111
Email: jana.nagyova@orea.cz

Hotel Sklář
The Orea Resort Sklář Harrachov with its own wellness centre is situated on the edge of a peaceful forest, just 5 minutes' walk from the centre of the popular skiing resort. Relax and forget the worries of everyday life.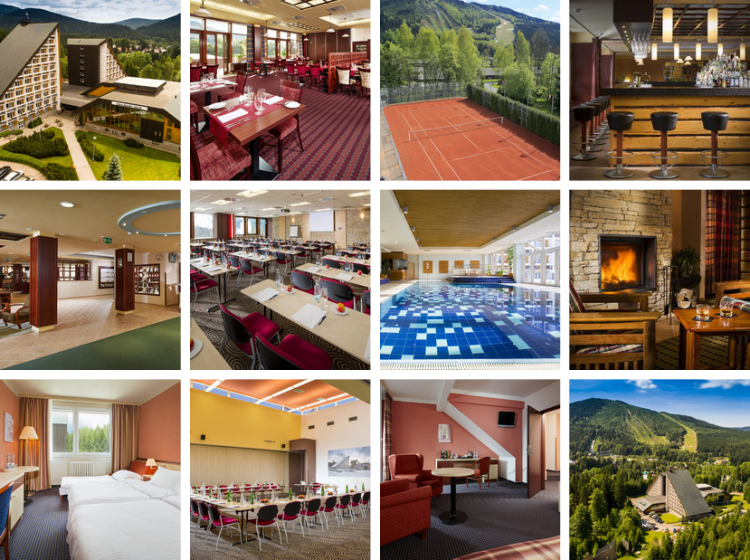 Prices:
The price of accommodation is not included in the registration fee!

Double room occupied by 2 persons: 1400,- Kč/night (700,- CZK / person / night)
Double room occupied by 1 person: 1240,- Kč/night


© Katedra aplikovanej mechaniky a strojného inžinierstva, Strojnícka fakulta, Technická univerzita v Košiciach, 2016.
Created by doc. Ing. Róbert Huňady, PhD.